We will make sure that the engine oil that is put in the car is of the grade that is mentioned in the car's manual. When we change the oil, we as a rule check the other fluid levels also.
These checks include the brake fluid level, anti freeze coolant, windscreen wash and power steering fluid. We will also check the battery condition, lights, windscreen wipers, exhaust emissions, tyre tread and pressure.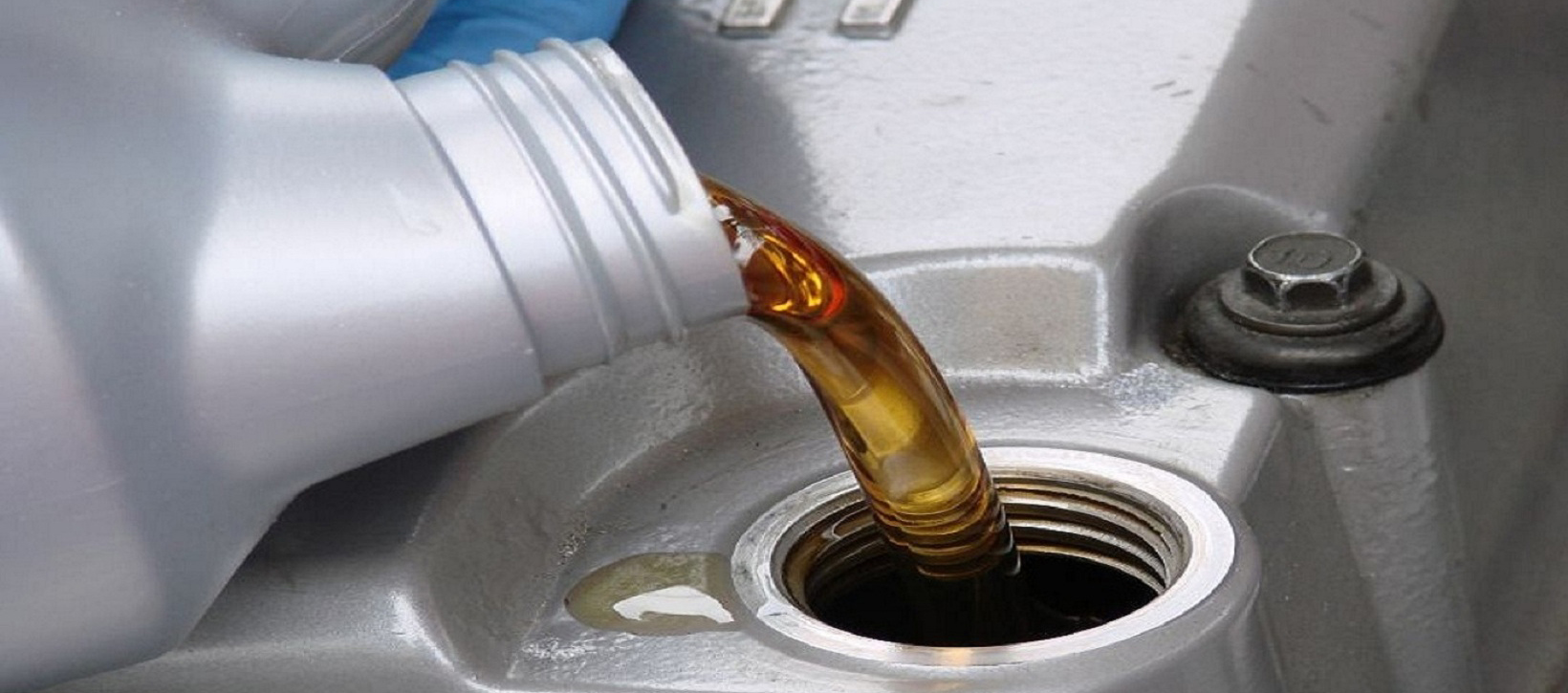 We follow an industry set 32 point inspection sheet. It includes oil and filter change with the correct specified grade of oil that the manufacturers recommend. The inspection sheet is supplied to the customer to show what work has been carried out.
Oil Change — We'll change your oil and filter, using the proper oil and filter specified by your car's manufacturer (there's no one oil that's right for every car.) And remember, an oil change is the single most important piece of preventive maintenance you can do to keep your engine running smoothly for years to come.
Check rims and make sure they aren't bent
Check tire condition for wear, nails, and sidewall damage
Check front suspension components — ball joints, tie rods, and bushings for tightness and wear. If ball joints wear too much, not only will your car be out of alignment, but ball joints or tire rods can break, leaving you stranded.
Check steering gear, couplings, and bushings for tightness and wear
Check shocks. Chances are your shock absorbers have taken a beating this winter. In the short run your car won't ride or handle properly. But it's a bigger safety issue if your car doesn't handle correctly during a quick emergency maneuver, like swerving to avoid a bicycle on a summer day, worn shocks could make you lose control of the car.
Check rear suspension arms and bushings
Check exhaust for leaks, rust, proper alignment and hangers; make sure it's vibration-free
Our experts will check your alignment by test driving your vehicle and inspecting your tires for uneven wear.
Check for leaks — engine oil, power steering, coolant, differential, brake fluid, fuel, etc.
Check brakes for wear, sticky calipers, rusty rotors, brake pedal feel and stopping power, and stopping straight. Such problems can be dangerous, and lower gas mileage significantly. You might not even notice them, until it's too late.
Check brake lines and hoses
Check condition and levels of fluids including: brake, oil, power steering, coolant, differential, transmission, etc.
Check and load test battery and check connections. A harsh winter can push a battery to the end of its life cycle, leaving you stranded when you least expect it.
Check starter motor condition and amperage draw
Check alternator for proper output
Check all belts and pulleys. During the winter, your engine's extreme heating and cooling cycles can damage rubber belts and pulleys. A broken or slipping belt can leave you stranded at an inopportune time.
Check all coolant hoses and clamps
Check all vacuum lines and clamps
Check all emission hoses
Check for smooth engine operation
Check that the engine is not making unusual noises
Check filters
Check your engine to see if it's time for a tune up or factory-scheduled maintenance service
Check transmission and clutch operation
Check all lights
Check all directional and hazard lights
Check for "Check engine light" codes. A bad sensor signal can lead to an expensive repair if it isn't addressed quickly.
Check condition and operation of wipers and windshield washer system
Check that car will pass state inspection, even if it's months away
Road test and check drivability and handling
Check condition of the body paint and undercarriage for rust and leaks
You must get a full service done after every 12 months or after 12000 miles. This services will consist of everything mentioned in the oil and interim service and in addition to this, the following work will be carried out.In addition to this the following work is also done. The wheel alignment test, wheel bearing check, belt check and brake fluid condition is checked. In the case of a diesel vehicle, the fuel filter is replaced. In the case of a petrol engine, the spark plugs may be replaced. In addition, the air filter is replaced and the wheels are balanced. This is the work that you can expect our service centre to do depending on the type of service that you are getting done. Older cars require more frequent service than new cars. The parts replaced in a service will always conform to the car manufacturer's recommendation. Neglecting getting the car serviced on a regular basis is going to reduce the life span of your car. The 52 point check. This check does not need to be in boxes as current.
Interior Checks
1. Check all facia warning lights / gauges
2. Check view to front, screen/wipers and washers
3. Check seat belt operation and condition
4. Check seat security / movement
5. Check steering assist, wheel & column security
6. Check all switch operations
7. Check brake pedal and servo operation
8. Check front / rear seat belts
9. Check all window and interior handle / lock operation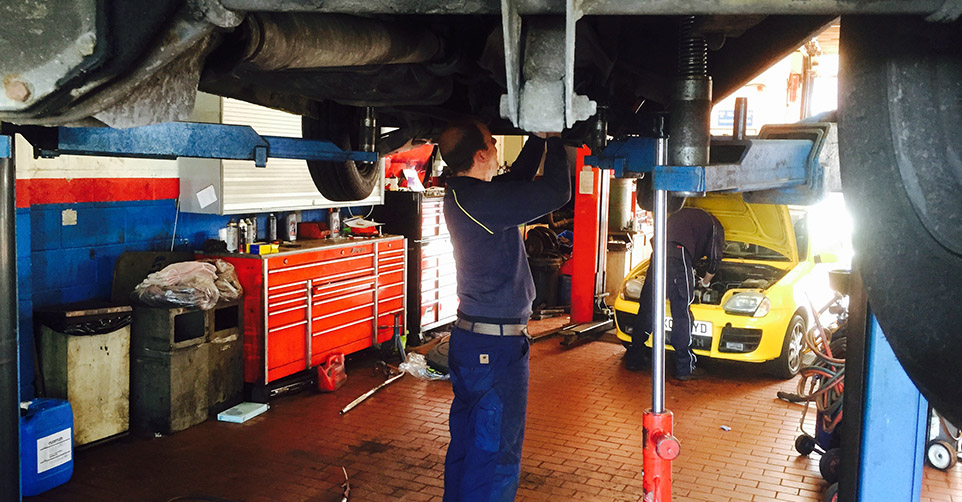 Under Bonnet Checks
10. Check / top up power steering fluid level
11. Check condition / top up brake fluid level
12. Check / top up clutch fluid level/ cable adjustment
13. Check and top up coolant/antifreeze
14. Check fuel/coolant hoses for leaks
15. Check battery operation and security
16. Check top up screenwash
Vehicle Half Raised Checks
17. Check tyre tread depths/condition
18. Check and reset tyre pressures
19. Check and adjust all auxiliary drive belts
20. Reset wheel torques
21. Check steering
22. Check suspension arms
23. Check coil springs for security / corrosion
24. Check ball joints
25. Check front brake pads and discs
26. Check rear brake pads and discs
Vehicle Raised Checks
27. Check suspension links
28. Check wishbones
29. Check suspension bushes
30. Check rear brakes (through inspection holes)
31. Check of brake pipes for corrosion / damage
32. Check drive-shaft and joints/gaiters
33. Check shock absorber condition and wear
34. Check underside floors and sills for rust
35. Check outer bodywork condition
36. Check brake lines and hose for leaks and wear
37. Check gearbox and axle oil levels
38. Check gearbox / axle for leaks
39. Inspect the exhaust system condition
40. Inspect exhaust mountings
41. Replace engine oil filter
42. Drain / replace engine oil
43. Check engine for oil leaks
44. Adjust handbrake travel
